Chicago's local punk scene has always been a breeding ground for raw, unapologetic musical energy, and Torch the Hive, one of the city's most promising punk bands, seems poised to take the genre to new heights with their upcoming single, "Chemical Thoughts." Although the song has yet to hit the airwaves, we've had the privilege of getting an exclusive sneak peek at this forthcoming punk anthem. In this review article, we'll delve into the electrifying potential of "Chemical Thoughts" and what it might mean for the band and the punk music landscape.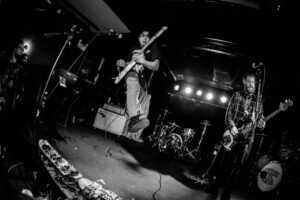 Torch the Hive has been steadily making a name for themselves in Chicago's underground punk scene for their blistering live performances and incendiary lyrics. With "Chemical Thoughts," they continue to build on their signature sound, characterized by relentless energy, aggressive guitar riffs, and lyrics that reflect the frustrations and angst of modern life.
"Chemical Thoughts" kicks off with a ferocious guitar riff that grabs your attention from the very first note. The driving rhythm section and thunderous drumming give the song a propulsive force that is impossible to ignore. As the track progresses, it's clear that Torch the Hive is not holding back on the intensity; they're embracing it.
Lead vocalist Mike Fruel is a force to be reckoned with. His impassioned delivery adds an extra layer of urgency to the song's message. The lyrics themselves are a scathing commentary on the societal pressures, conformity, and struggles faced by today's society. Mike's vocal performance captures the frustration and rebellion that have always been at the core of punk music.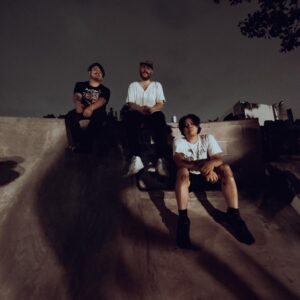 "Chemical Thoughts" by Torch the Hive is an explosive punk anthem that packs a punch both musically and lyrically. With its unrelenting energy, powerful vocals, and thought-provoking lyrics, this song is poised to become a rallying cry for those who feel the weight of the world on their shoulders. Torch the Hive's ability to capture the essence of punk's rebellious spirit while addressing relevant social issues sets them apart in the local punk scene.
As we eagerly await the official release of "Chemical Thoughts," it's clear that Torch the Hive is on the verge of something big. This song has the potential to not only solidify their place in Chicago's punk scene but also make waves on a broader scale. It's a reminder that punk music remains a vital force for expressing dissent and frustration in a world where conformity often threatens to drown out individual voices. Stay tuned for "Chemical Thoughts," a track that promises to ignite the punk fire within us all.  Click here to pre-save it's release.